Our UP&GO packaging provides the ultimate convenience, delivering the right type of energy when and where you need it. We're actively seeking sustainable solutions to improve the recyclability of our packaging, helping you to recycle on the go.
How about making some cash back? You can recycle both UP&GO cartons and bottles through container deposit schemes in NSW, ACT, QLD, SA, NT and WA, earning a 10-cent refund for each container you recycle. We contribute to these government programs to help fund the collection of our eligible products. Tasmania and Victoria have plans to implement them in the next couple of years. Want to know more?  
Cartons
The long-life cartons we use for UP&GO have the lowest carbon footprint of the most commonly used packaging in Australia, according to a recent Life Cycle Analysis. Here's why:
Straws
You can recycle UP&GO's straw by pushing it back inside the empty pack and recycling them through your kerbside recycling service or container deposit scheme if available, as they can be processed together into new materials like mixed plyboard. We're actively seeking further sustainable solutions to UP&GO's straw, which has already been light-weighted by 15%. This measure has helped us cut 36 tonnes of plastic out of our supply chain since adoption.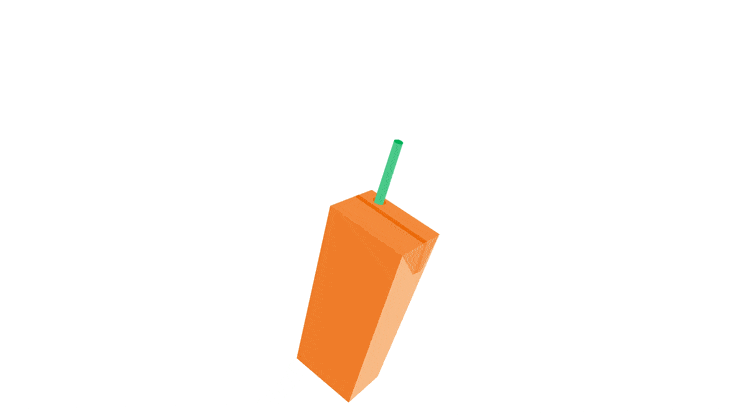 PET Bottles
Our UP&GO plastic bottles are made of PET plastic, a strong and lightweight plastic widely used for food and beverages. You can recycle them through most kerbside recycling systems or through your local Container Deposit Scheme. You can also recycle the caps and 'scrunchable' plastic sleeves through most kerbside recycling collections if you leave them attached to the bottle.
UP&GO multi-pack plastic wrap
We're investigating alternative packaging methods to help reduce or eliminate the use of plastic wrap on our UP&GO 3 and 6 packs. This involves working closely with our packaging suppliers, distributors and retailers. In the meantime, you can recycle this soft plastic through REDcycle. Want to know more?